So it's p
ost Christmas and officially 2014 - WTF?! - oh and I'm back at work hip hip hooray! How's that for depressing huh? Don't get me wrong I love my job and I'm excited for all the things coming in 2014, but I wouldn't have minded an extra day or two to sit down, relax and chill out. My Christmas was non-stop so I'm not sure it was the wisest decision going back to work at the first opportunity - but hey we live and learn. So in order to keep myself cheery today I thought I'd focus on one of the key parts of Christmas - the giving and receiving of presents. This isn't the most important part of Christmas for me, I'd be happy with a Terry's Chocolate Orange and time with my family, but I do of course appreciate the presents my lovely family and friends choose for me (don't we all). One of my favourite things about Christmas is choosing the most perfect gift for someone, whether it's a pair of cheapo owl candles or the book that they've been coveting for a lifetime. There really is nothing better than seeing a loved ones reaction as they open a pretty package and see something they love. I just love it!
Anyway this year I decided to make my family some homemade gifts, along with some shop bought ones - the red woolly scarf and grey jumper for the Sisterling and Fathership respectively seemed to go down quite well! - and it seemed to be a huge success! Each member of my family received a glass jar filled with goodies and decorated with washi tape and festive tissue paper (aka a jar of joy). Everyone loved there jar and I had great fun choosing the perfect fillings for each of them. I ended up going with homemade fudge for Mum, cheese for Dad and Christmas chocolates and decorations for my two sisters. You can see the finished presents below and you can see the fudge recipe here. Let me know if you make some too - I can't decide what flavour to try next, perhaps a chocolate or mint version?
I'm so glad I decided to make these for everyone and I'll definitely make more homemade gifts in the future, they're just such a nice idea aren't they? Did you get any handmade presents, or gift any? I'd love to hear more, as it might spark ideas for birthdays and Christmas in 2014.
Whilst we're on the subject of gifts, I thought I'd share some of the things I got this year, as I like these sorts of posts. Hey what can I say it's the nosey person in me! First up I got some Disney DVD's, two classics and Monsters University, which I can't wait to watch.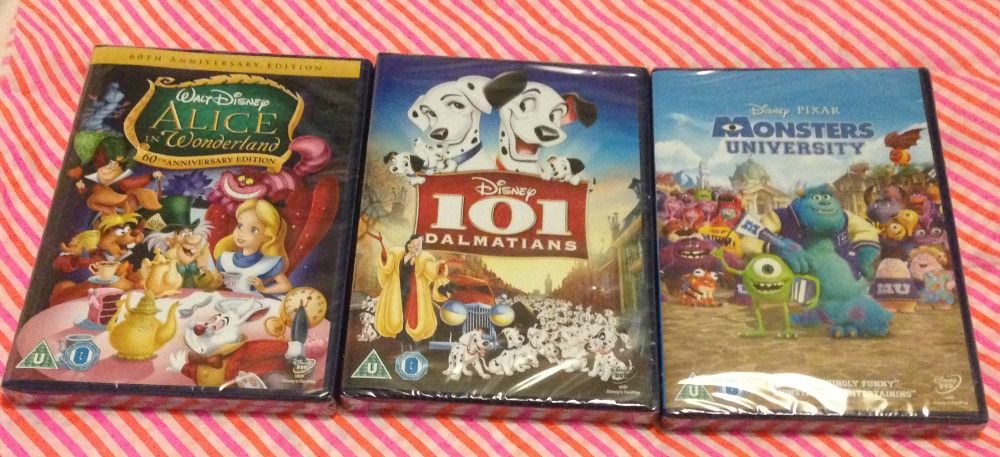 Next up we have my two new books - don't they look lovely? I've been wanting to read these two for ages so I'm rather glad my sisters and parents remembered this. Now we're in the throes of winter these books are just the excuse I need to stay inside under a duvet and get engrossed in a good story!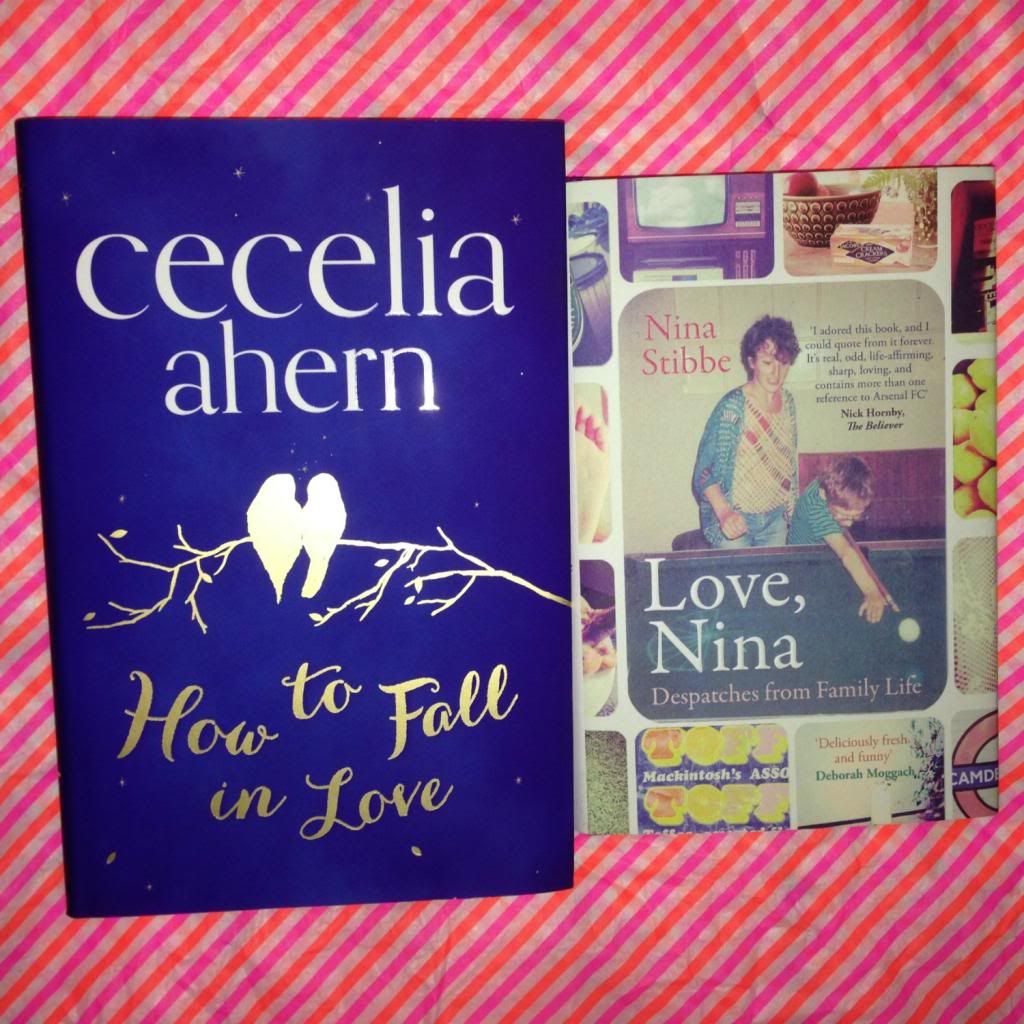 Look I got a Cyberman mug - isn't it fricking amazing! I've wanted one of these for ages, so when I opened this on Christmas day I was super excited! Plus of course I was excited about the other bits n the picture - how lovely is Santa, isn't he the best?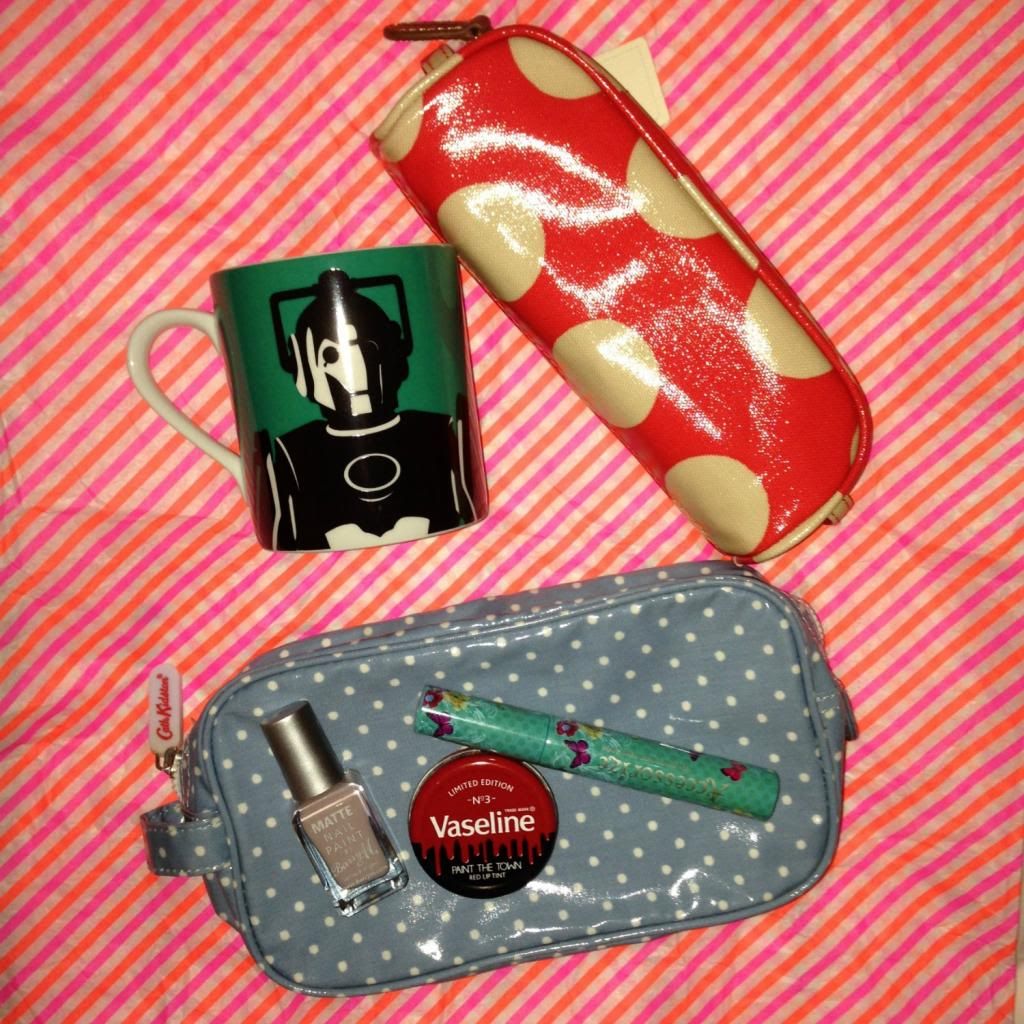 So what about you, what was your favourite gift to give or receive - I'd love to know!