Greetings friends and happy Monday! I hope you've had a lovely weekend and are looking forward to the week ahead. I had an awesome weekend - more on that later in this post - but this week is set to be a busy one as I'm off on holiday next week and I have so much to do before I head off for some sun. I'm sure it'll all be fine though and everything will get done! *crosses fingers hopefully*
As another month draws to an end it's time to recap on what I've been up to over the last 31 days in Instagram format. Looking through all the photos I've uploaded on Instagram (I'm at
@fievans
if you fancy following along) it seems like a busy old month and you can certainly see that spring has arrived over the last few weeks as my photos seem to be all about enjoying the sunshine and getting crafty, classic spring activity really. So, what have I been up to this month...
First up there's been a bit of crafting and organising with our brand new picture wall in the sitting room, which I'm 100% in love with! I also made an inspiration wall at work, read more about that
here
if you missed that post. I'm sure you all know by now that no month would be completed in my life if baking wasn't involved and this month saw
this
chocolate and banana cake creation, which was simply delicious.
fairy light and washi tape wall / close up of the 'frame' / banana and chocolate cake / inspiration wall
As the weather's gotten nicer I've been spending more and more time out and about enjoying the sights of London and falling more in love with this glorious city. /it would be remiss of me to round up this month and not mention the fact that this month I became a half marathon runner. What the what?! How exciting is that! I'm so proud of the two running related pictures below and I enjoyed the experience so much that I've even booked another half marathon. What have I become...
Half marathon = DONE! / My medal / The London Eye / Carousel fun
As well as springtime fun I have of course maintained my book obsession this month, so here's a selection of booky goodness!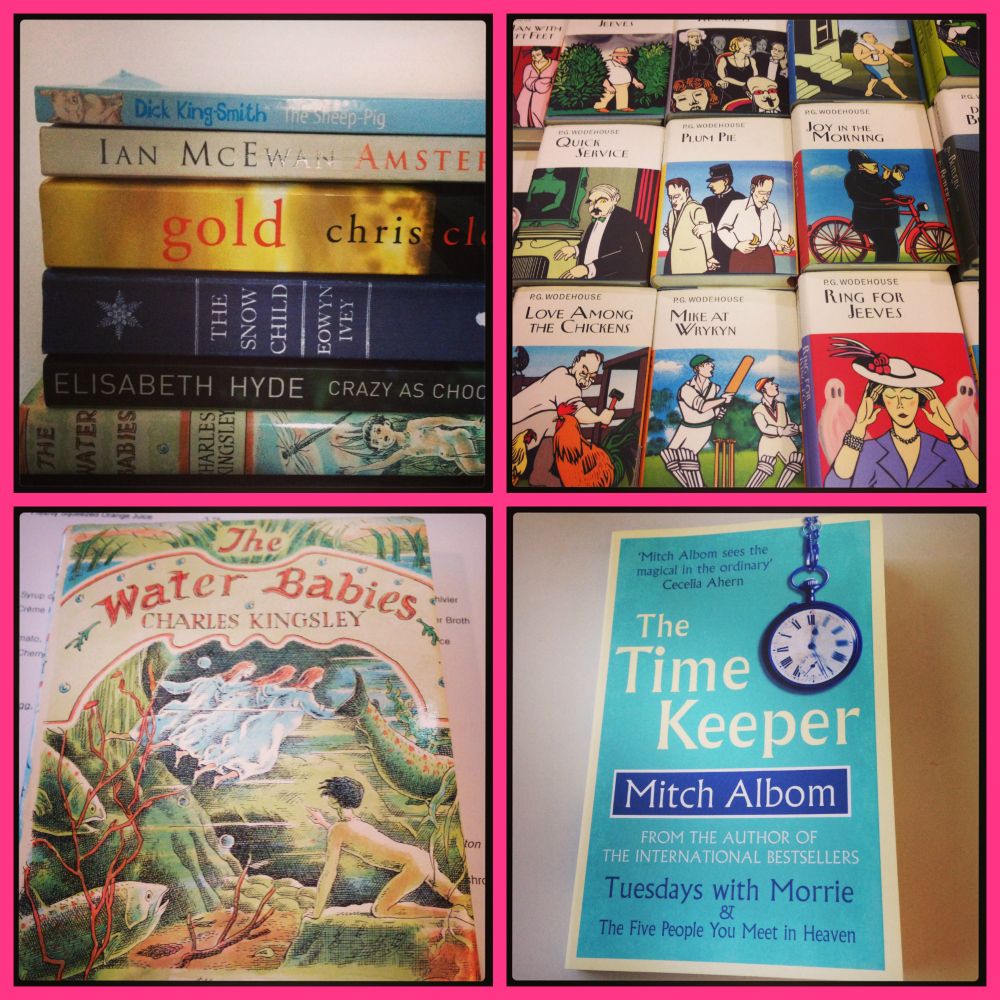 Charity shop haul / Gorgeous book cover design / A beautiful old book / One of my march reads
So spring is officially here and everything is feeling lighter and brighter as a result isn't it? So as a result I've been enjoying lots of spring things this month. This weekend was particularly awesome as I was back at my parents house relaxing in the garden and enjoying the sunshine with my family. Plus we had our first barbecue of the year! It really was rather blissful.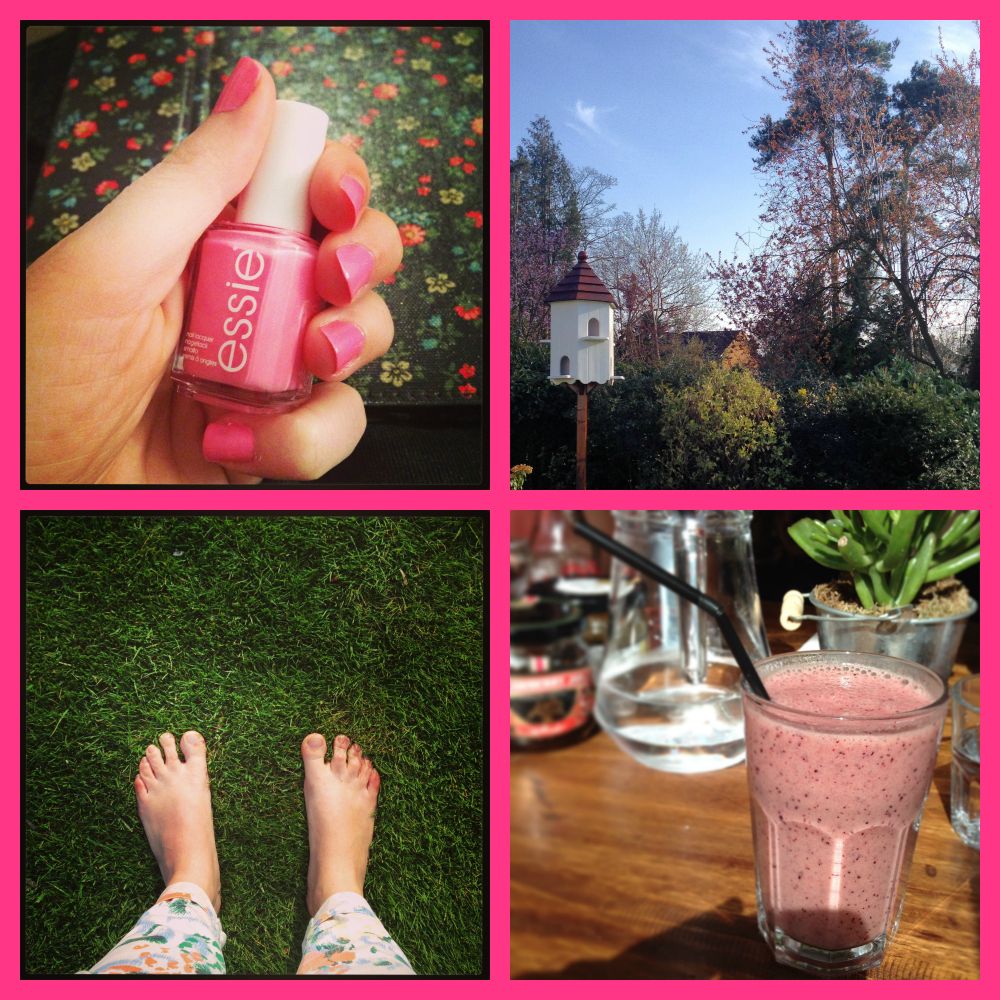 springtime nails / no place like home / toes in the grass for the first time this year / smoothies for brunch
Phew, what a crazy month it's been! Rather awesome though and I wouldn't change anything. Let's hope April is just as awesome, although with my birthday and a holiday to come in the first two week of April I think it'll be pretty spectacular don't you! One final thing...I've finally had a haircut and it's one hundred times better - love it! Tell me how have the last four weeks been for you?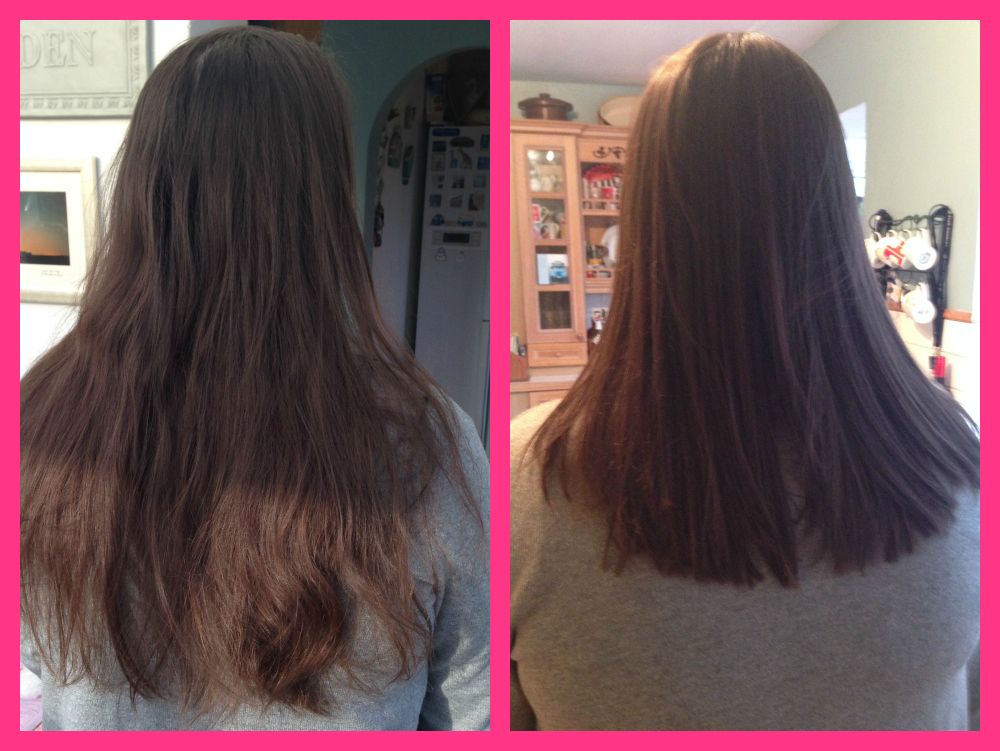 before / after