So it's been a while since I joined in with the Travel Tuesday link up, sorry about that! But I'm back this week to
join in with Bonnie
and everyone else as I had the best weekend of book bench hunting which needs sharing!
Book bench hunting I hear you cry, what on earth is that? Well
Books about Town
is only the most genius idea ever by the National Literacy Trust who have positioned fifty fabulous benches across London for the summer and created
four book bench trails
. Each bench is focused on one brilliant book or writer/illustrator team. Books for all ages and across all genres are represented and hunting the benches makes for a great day out!
I'd heard about the benches as the publisher I work for has created a beautiful one and I wanted to see more of them. So when a friend suggested a day in sunny London to hunt out some of the benches I was totally up for it! We chose to do the
Bloomsbury trail
and the
Riverside trail
on Saturday and it was brilliant! We saw loads of brilliant benches - my favourites are littered throughout this post! Plus it meant we saw a lot of top London sites too - the Tower of London, The Globe, Tower Bridge and so much more!
There are still two trails that I want to try out, the first
in the city itself
and the other
over in Greenwich
, so I just need to find another free weekend and a willing partner for the hunt. If you're in London over the summer I highly recommend you have a go too, it's great fun!
One of my favourite benches - Paddington Bear!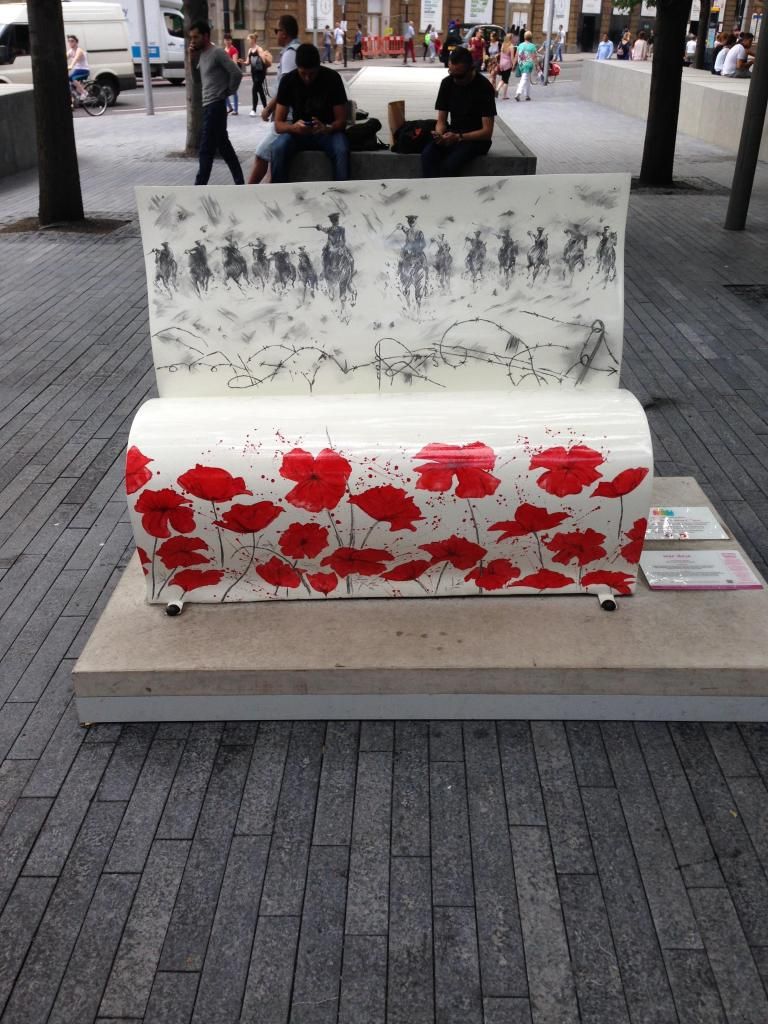 The War House bench was so beautiful I had to take lots of pictures. I just love the simplicity of this bench and think it captures the spirit of the book perfectly.
The Shakespeare bench - outside The Globe of course.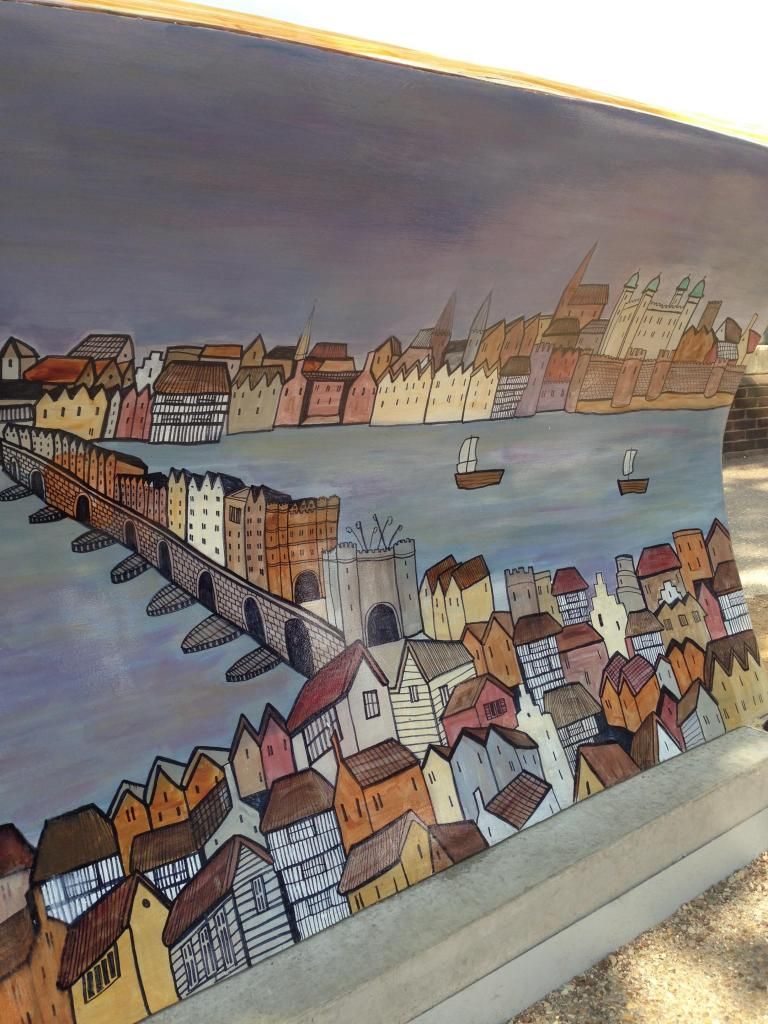 And the back of the Shakespeare bench.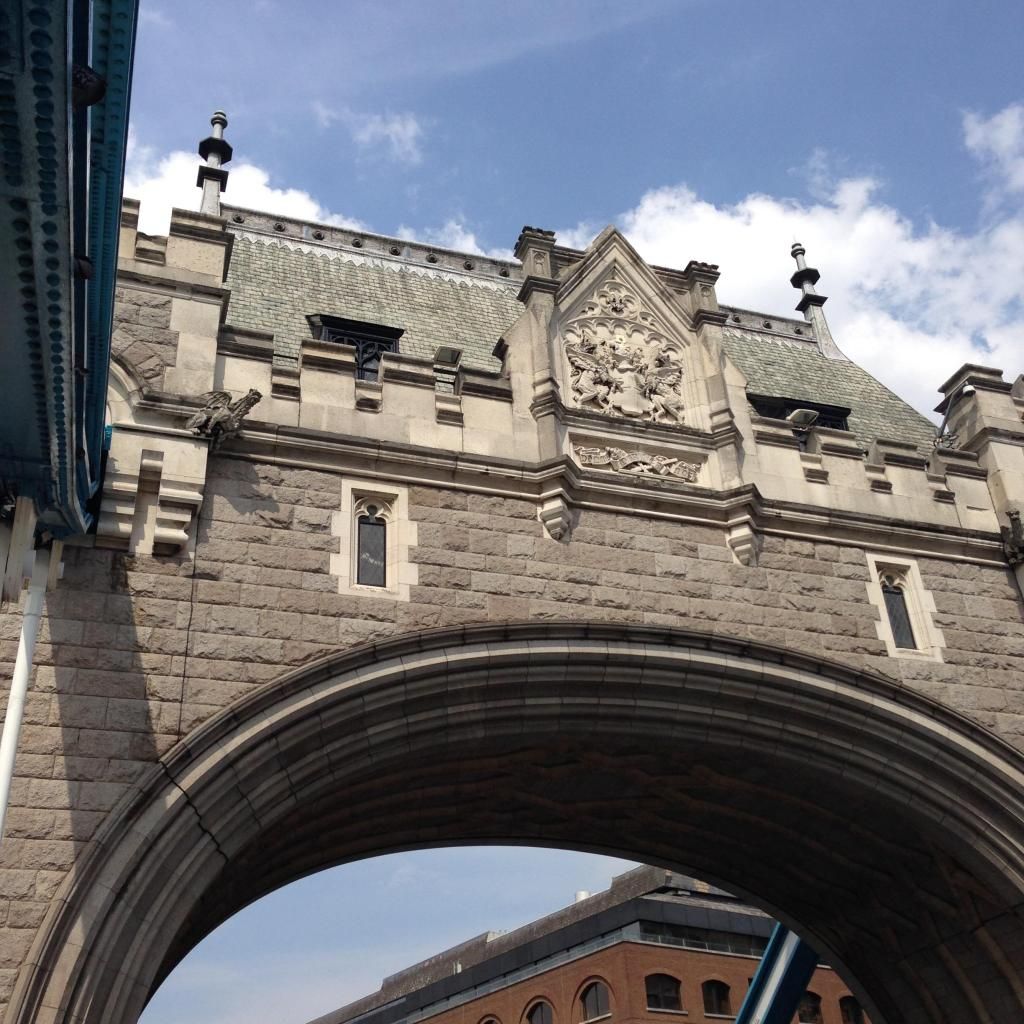 Walking over the famous Tower Bridge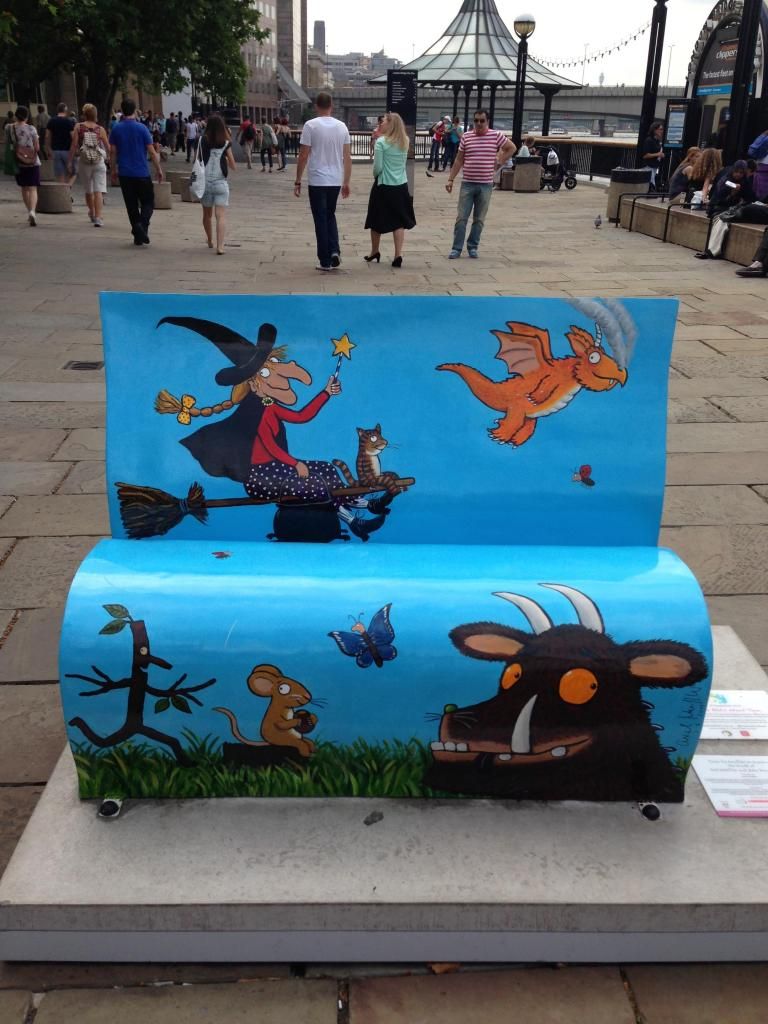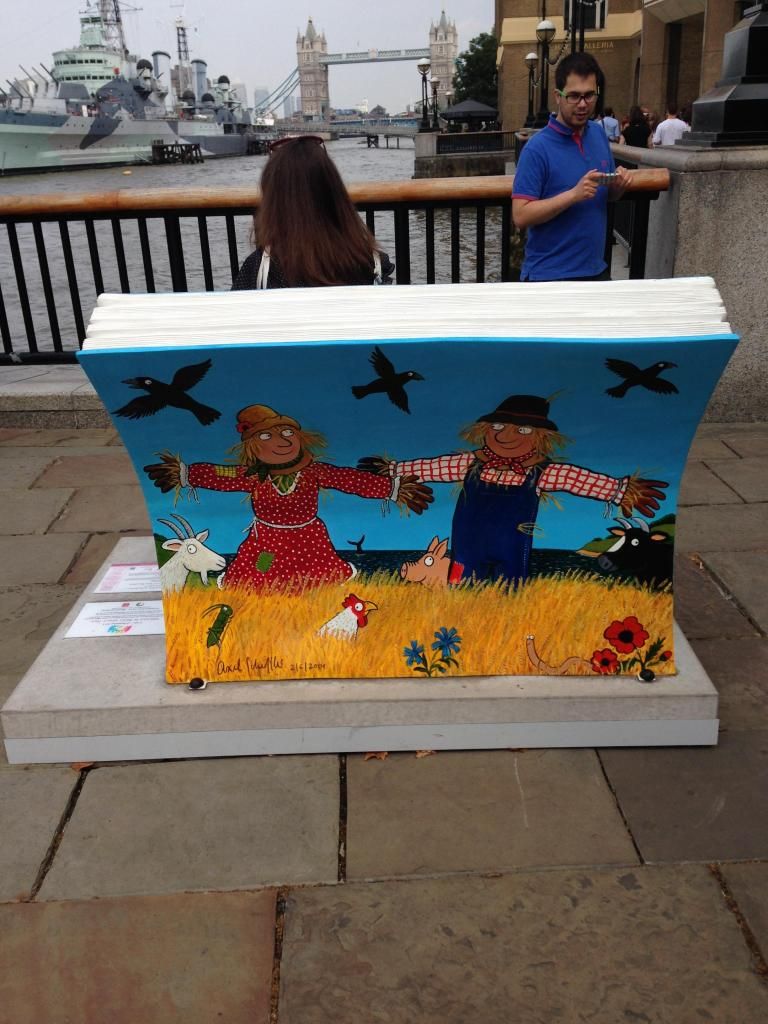 The front and back of Axel Scheffler's bench featuring some of his familiar characters!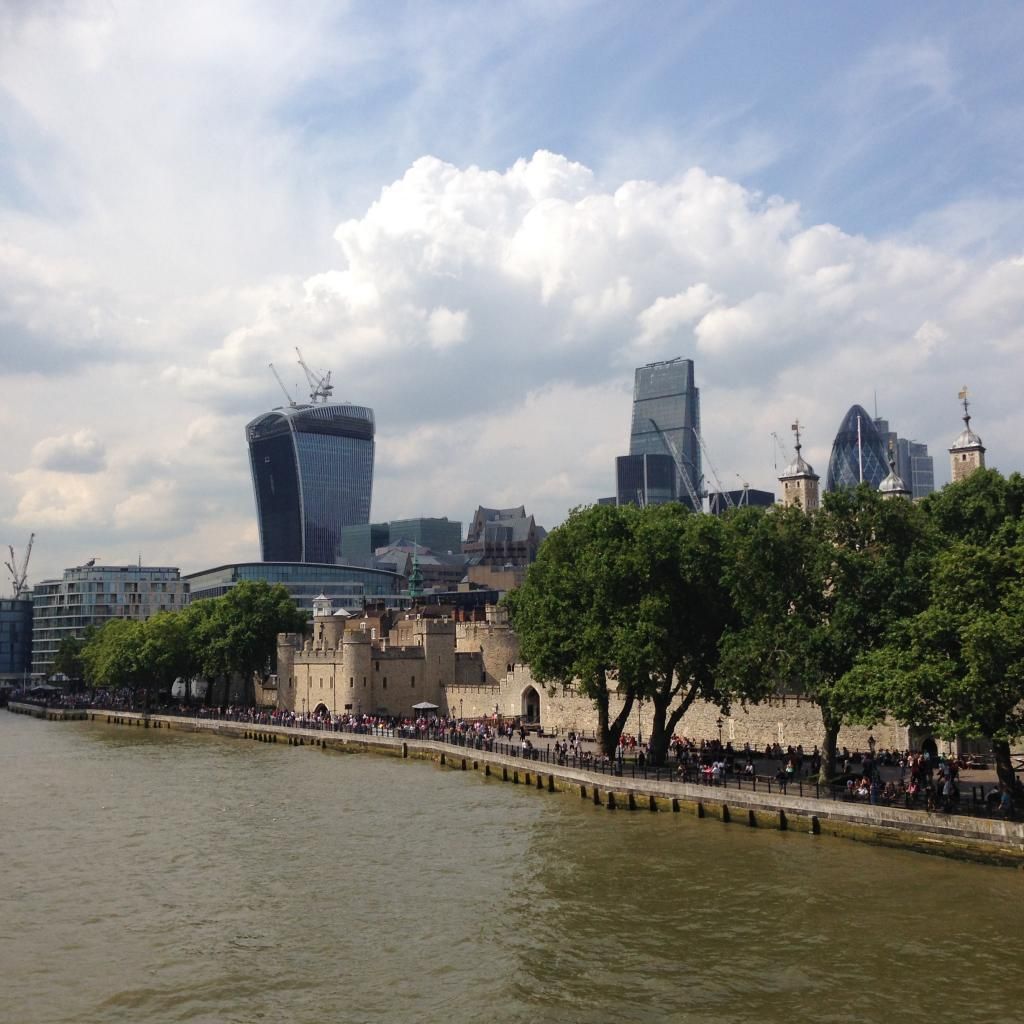 Old and new London spotted on our London tour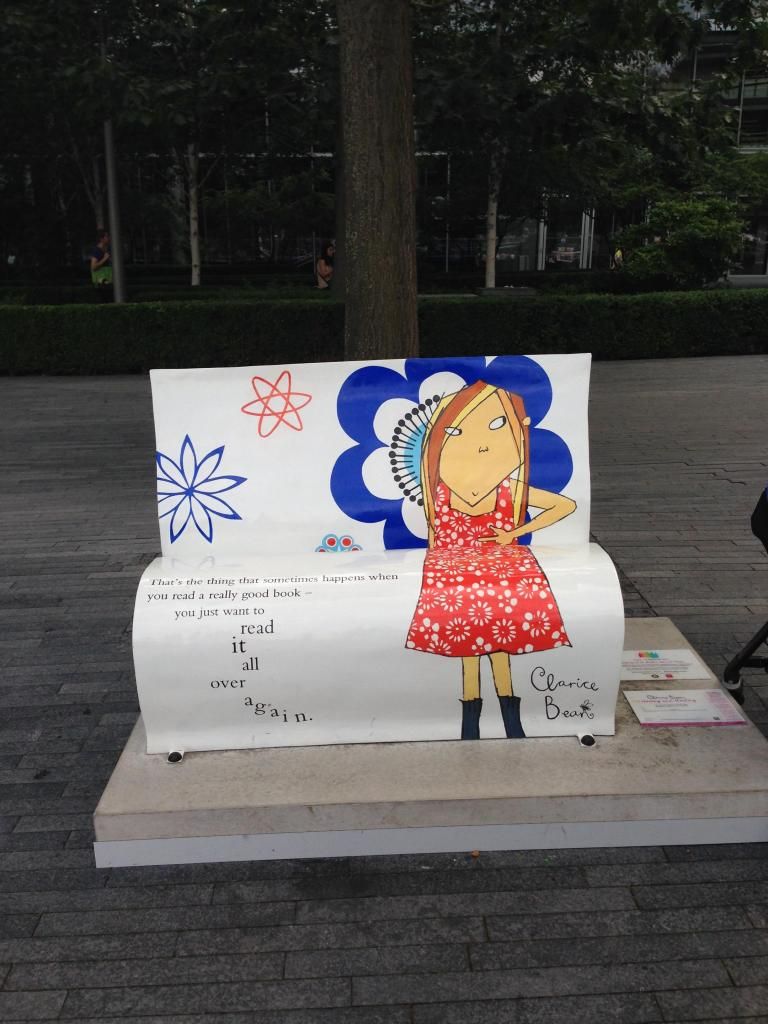 The Clarice Bean bench by Lauren Child
I love that the Dr Seuss book has the characters reading together.